SHS 2023 Placement Released Date – 15 February 2023
SHS 2023 Placement projected Released Date –  The Management of Ghana's Education Service (GES) together with the Ministry of Education (MoE) and the management of the CSSPS released the 2023 Placement Checkers on Monday 13th February 2023. This means the placements of students into the various schools will soon be uploaded on the CSSPS portal and subsequently released for students to begin to check.
Please kindly Share this Article on WhatsApp, Facebook and other Social Media Platform Using the Button Below. Thanks For Sharing🙏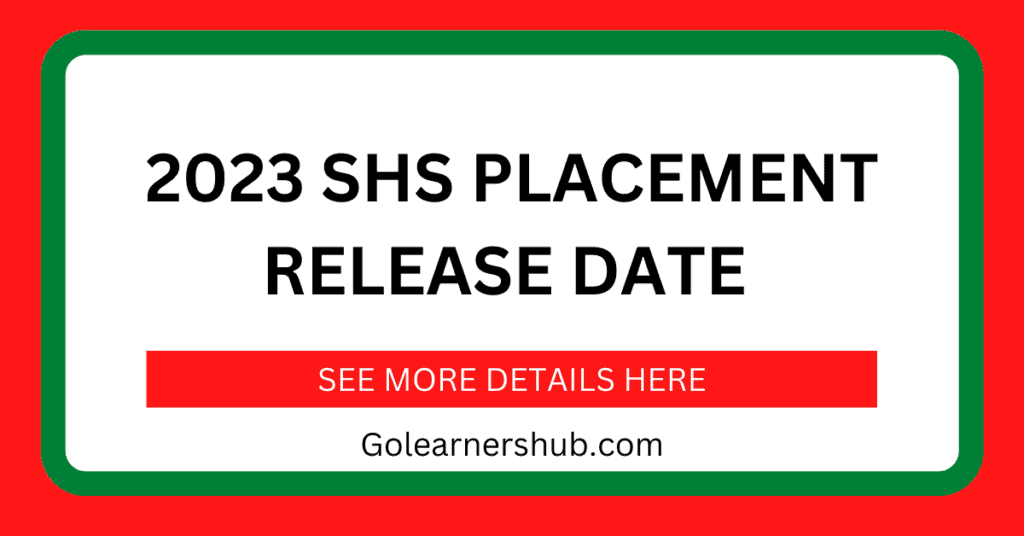 According to the 2023 GES Academic Calendar, the 2022 Bece students who will be the first-year students of the Senior High Schools across the country are expected to report to their various schools on the 20th of February 2023. In order for the management to be able to meet these targets, they'll have to release the placement on 15th February 2023 
How to Check your 2023 SHS Placement?
To check the SHS placement, one has to first buy the placement checker. You can see the full guide on how to buy the placement checker here. 
After buying the placement checker, you can then follow the below guide to check the placement when they are released.
First Visit the CSSPS Portal via the Link – http://cssps.gov.gh/
Enter your Idex number including the year (123455678922) The 22 is the year you are checking the placement.
Now enter the Serial Number and the PIN on the Placement Checker you purchased.
Click on the Submit button.
If you have been placed, your placement school will be displayed to you.

From there, you can print the enrollment Form and then visit the school to take your admission letter and school prospectus.
But if you have not been placed, you'll be directed to the self-placement page for you to place yourself into any of the available schools.
Please try and check your placement as early as possible if you want to get the best school in case you have not been auto-placed.
Congratulations if you have been placed into your preferred school.
What to Do after checking your Placement?
What Time will the Placement be Out?
In most cases, the placements are released between the hour of 3:30 Pm to 8: 00 Pm. We shall update you as and when the school placement is released. Make sure to always visit this page for more updates. You can also join the WhatsApp group or Telegram channel for timely updates.
Recommended Post:
🎓Join BECE 2023 Preparation WhatsApp Group👉 JOIN HERE
🔥✔️ Join Our WASSCE 2023 Preparation WhatsApp Group👉 JOIN HERE
---
Thanks For Reading! Please share this post with your Family and Friends for them to also benefit.
Follow Us on Facebook ,Twitter and Instagram for More Updates!
Have an Article you want to be Featured on Our Site? Send it to [email protected]