How to Take Online Lessons for Free Via Vodafone Ghana Netwok
Vodafone Ghana in collaboration with some relevant institutions has set up an online space for students, teachers and anyone who is willing to learn new courses to help better his/her life.
Please kindly Share this Article on WhatsApp, Facebook and other Social Media Platform Using the Button Below. Thanks For Sharing🙏
The online educational platform has great resources for primary, secondary students and teachers.
Students enrolled in the courses can watch videos, work on exercises, access digital books, and interact with simulations for free.
Accessing Vodafone instant schools does not require data. All that's needed is to be a Vodafone subscriber.
All education channels for Learners and Teachers are displayed in recommended and Channels tabs on the main Learn page.
How to start Learning on the Instant school.
As mentioned earlier, the instant school is a Vodafone initiates and that having access to the platform is free of charge. There are no data charges involve. All you need is a Vodafone sim or subscription and you are good to go.
To begin your journey of learning on the Vodafone instant school, you will first have to register on the learning platform through this link.
Now, once you are on the homepage of the instant school, you'll see two options, Sign and Sign up. since you're a first-time visitor to the platform, you have to Create an Account
.
Follow the self-guided process to create the account. Note, you'll need to use a Vodafone number under the Number section during the account creation process.
Now finish up the process and you'll be taken to your learning platform where you can have access to all the channels.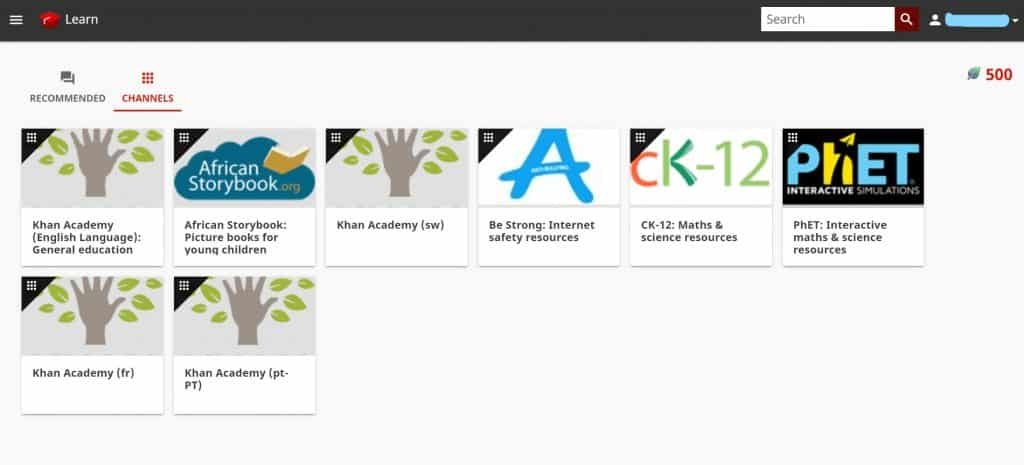 On the learning channels tab, you'll see the available courses. Navigate through and find the course of your choice. Also, you can use the search bar to easily search for the course by typing the title in the search.
Doing the search, you can filter the content into videos, text, audio and much more. You can also select the channel through which you want the course.
Recommended Post:
🎓Join BECE 2022 Preparation WhatsApp Group👉 JOIN HERE
🔥✔️
Join Our WASSCE 2022 Preparation WhatsApp Group👉 JOIN HERE
---
Thanks For Reading! Please share this post with your Family and Friends for them to also benefit.
Follow Us on Facebook ,Twitter and Instagram for More Updates!
Have an Article you want to be Featured on Our Site? Send it to [email protected]