GNFS Recruitment 2021: How to Know if you Will be called for Aptitude Test
GNFS Recruitment 2021: How to Know if you Will be called for Aptitude Test:
Please kindly Share this Article on WhatsApp, Facebook and other Social Media Platform Using the Button Below. Thanks For Sharing🙏
The GNFS screening started on the 25th of October 2021 at thebacross the nation. The screening is expected to last for Four days ( Monday to Thursday). A person who qualified for the next stage will be called to write an aptitude test on Saturday 30th of October, 2021.
During the screening (body selection and documents authentication), applicants were given a card after screening. These cards serve as a reference to all those who have taken part in the screening and will either be called/not called for further engagement.
Some applicants were given a GREEN + PINK card, while others were also presented with other cards. After screening, most of these applicants were confused as to what the cards meant.
In this article, we are going to explain to you the nearest meaning of what your given card means, and what your next stands in the GNFS recruitment 2021.
GREEN CARD: Applicants who were given Green + Pink cards are those who qualified to write the aptitude test this coming Saturday. These applicants have been selected for the next stage without any reservations.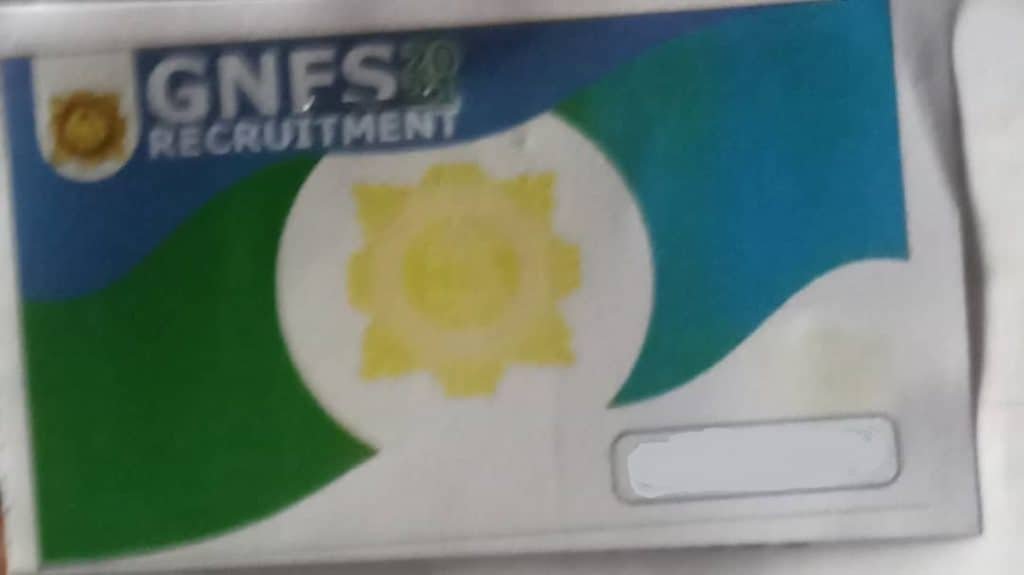 PINK Card: This card contains the candidate's details after the screening Including the (BS 1, H1, and D1).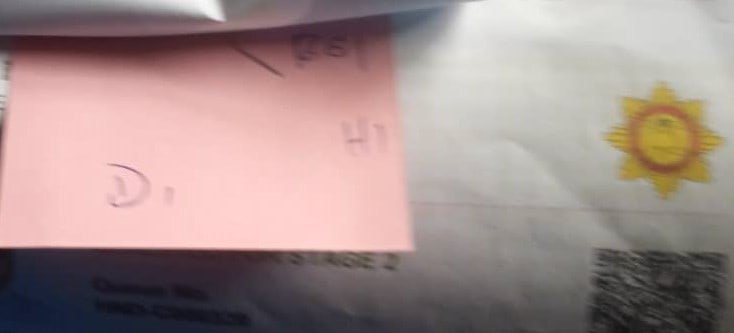 Any Applicant without a GREEN + PINK Card attached to his or her Document may not be called for the aptitude test. Meaning these applicants have not qualified. They will not be considered for any further process.
Here you have it, friends, if your card is one of the above colors, then you by now know where you stand. We hope you find this helpful. Please note that these are just our little explanations for the above cards issued by GNFS.
Disclaimer! We are not agents of the GNFS neither are we part of the GNFS recruitment team. All information received on this page is for educational purposes only.
We don't charge or call any application for money. Anyone who calls you claiming to be part of our team is a fraudster and must be reported. Don't fall victim to scammers.
Recommended Post:
🎓Join BECE 2022 Preparation WhatsApp Group👉 JOIN HERE
🔥✔️
Join Our WASSCE 2022 Preparation WhatsApp Group👉 JOIN HERE
---
Thanks For Reading! Please share this post with your Family and Friends for them to also benefit.
Follow Us on Facebook ,Twitter and Instagram for More Updates!
Have an Article you want to be Featured on Our Site? Send it to [email protected]