Top 5 Best Free Online Learning Platforms to Study Any Subject in 2023
Top 5 Best Free Online Learning Platforms to Study Any Subjects in 2023: The day one-stop to learn, that day marks the end of his or her development.
Please kindly Share this Article on WhatsApp, Facebook and other Social Media Platform Using the Button Below. Thanks For Sharing🙏
Every day, new things evolve and as an individual who is concern about his/her personal development, you need to always learn to upgrade your status.
Many are those who have never had a circular education, but thanks to the internet, they have been able to learn to cope with their peers.
The internet today offers countless learning spaces for anyone who is ready to explore. The goal of today's post is to list to you Our top 5 best free online learning platforms.
You can learn any topic that catches your attention from these sites. From mathematics to coding, English language to Web Development. Just go to these sites and see the countless courses you can undertake for free.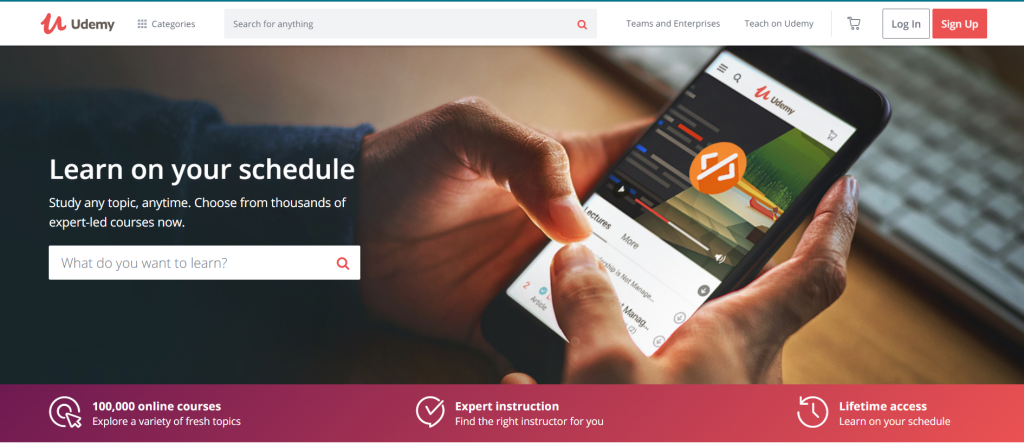 Udemy, as it stands now, is among the Best leading Online learning platform in the world which offers both free and paid courses. It has a great and neatly designed interface and well-arranged menus for easy navigation. Udemy has seen great changes from the time it evolves to date.
Today, you can learn virtually anything on the Udemy platform. As a learner, you can login to the Udemy platform and begin to learn any course of your choice. Despite the fact most of the in-depth courses on the Udemy site are paid ones, there are pretty much free courses you can learn.
Khan Academy has been one of many people's favorite especially when it comes to free video lessons. pupils can learn various categories of courses on this website. The site is good for children as it offers easy-to-learn courses with great free tips from the instructors.
EdX is another great online learning platform that is Founded by Harvard and MIT. over the years, the EdX platform has been trusted by many both local and international to be among the best sites for education and learning. More than 20 million learners all over the world have benefited from this website. On the EdX site, you can easily explore Subjects like Computer Science, Language, Data Science, Business & Management, Engineering, and Humanities. check out the site and see everything for yourself.
If you're a regular student at the university, home mom, or nine to five job holder, who wishes to learn the new subject at his/her comfort, you can login to the Alison site and begin to learn the new course. The Alison platform as it stands has over 1000 free online courses that anyone can login to start learning. There is no payment required before you can undertake a course on this website. I could remember my first web development course started from the Alison platform in the year 2015.
Tuts+ is a subsidiary of Envato's creative network design to Tuts+ helps you learn creative skills and shape the life you want. Once you signup on to the tuts+ platform, you can learn and earn online. It helps to transform people's lives by learning creative skills and earning money selling their creations or services to the world. courses like web design, graphic design, coding, business, and many more are taught on this website. visit the Tuts+ website to explore more about the platform.
All images are credited to their rightful owners.
Recommended Post:
🎓Join BECE 2023 Preparation WhatsApp Group👉 JOIN HERE
🔥✔️ Join Our WASSCE 2023 Preparation WhatsApp Group👉 JOIN HERE
---
Thanks For Reading! Please share this post with your Family and Friends for them to also benefit.
Follow Us on Facebook ,Twitter and Instagram for More Updates!
Have an Article you want to be Featured on Our Site? Send it to [email protected]